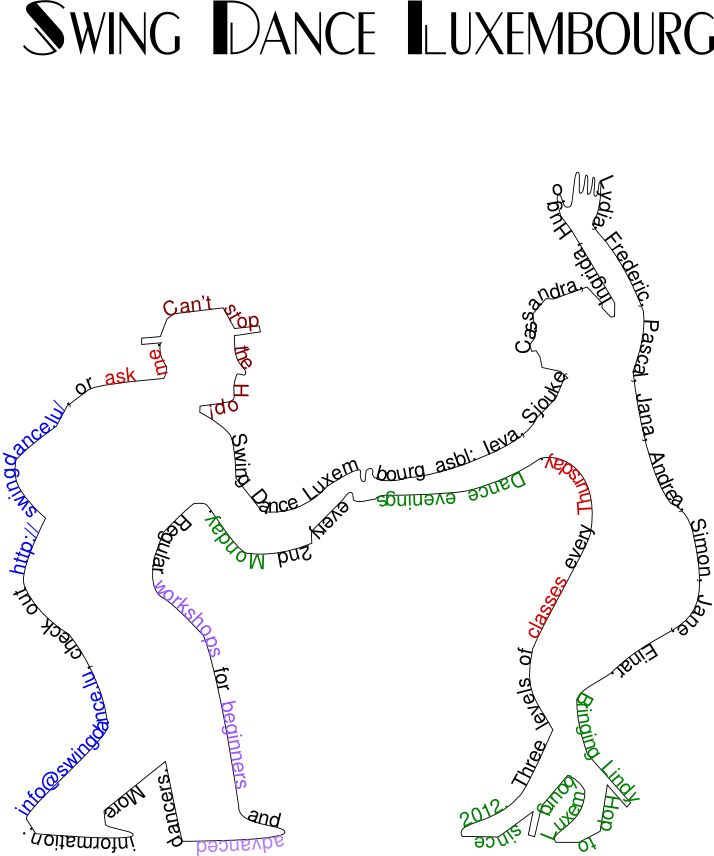 Last weekend, Wichard was over and we went to the Rock A Field festival. Volbeat was as good as I remembered from last time they were at RAF, but other than that, there wasn't much rock happening. On the other hand, I cobbled together a first draft of a teaching statement and a research statement that weekend, and Wichard and I watched all Indiana Jones movies (me with half an eye), Hotel Transylvania and Wreck It Ralph (the latter two movies are warmly recommended). Of course the statements I wrote need to be polished more (at least I didn't write "X never marks the spot" ;-), but still… not bad for one weekend!
That actually came hot on the heels of a visit by Anke and Rogier, which, in turn, came hot on the heels of the Chase festival (I realise I am losing my blogging credentials right now by not linking anything here, so let me link that up for you: chase festival, Rock a Field, and yes, I'm too lazy to go back and put them in the proper spots :P).
Next up: Herrang swing dance camp! One week of improving swing dancing. And then it's of to London for VoteID 2013 (see, now that I know to add links, I'm going crazy with them :), after which we're immediately back to the one-day beginners Swing Dance course in Luxembourg (I'm one of the teachers :), and of course, practice all the dance moves at the Blues 'n Jazz Rallye later that evening.
Any wonder I need holidays? ;-)